Tina's Tidbits By Tina White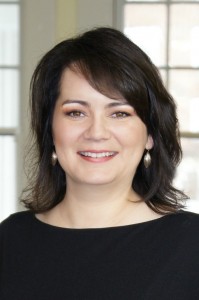 For many business owners, the term "budget" — although spelled with six letters – is a four-letter
word. It seems that no one wants to develop a budget for their business. Usually, business owners and managers don't understand how valuable a budget can be to the bottom line. I am sure you have heard this quote – "If you fail to plan, then you plan to fail."
It is true. Creating a budget is a great way to jump-start your plan, and it increases your chance
of success!
Here are five reasons why you should create a budget today!
1)
Help you say NO!
The budget process helps you think through questions
like "Should I add a new product line? How many new employees do I need to hire? Will I need more
space?" You will make a decision, finalize the budget and move full steam ahead. The
budget helps you feel confident in your decision to say NO to new opportunities that may
be a distraction in disguise.
2) Avoid potholes.
Budgets help you identify trouble spots months before they happen,
giving you time to make corrections or brace for impact.
3)
Compel managers to look ahead
. Income statements only report historical data. The
budget process helps managers look beyond the past to see potential changes in future
business conditions.
4)
Improve communication between departments.
Budgets are a road map for the
company, so it is easier to coordinate resources and share information across
department lines.
5)
Reduce the risk of fraud

.
At the end of each month, simply compare the actual
numbers to the budget to identify accounts that did not meet your expectations and
research the variance.
Budget is not a four-letter word. It can be a great tool to help you run your business more
efficiently and be more successful.
http://www.panoramicbusinesssolutions.com/