It's A Date: Simply Enjoying Valentine's Day
By: Laurrel Allison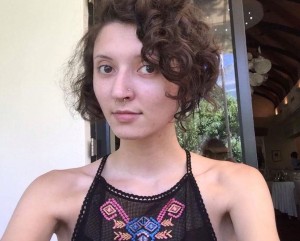 Love is in the air. Reservations for restaurants are filling up fast for that special day. If you are lucky in love and half of an awesome couple, planning for this glorified Hallmark holiday can be stressful. And when we're stressed, it makes it difficult to focus on what this day is really all about.
You and your significant other. And no one else.
So why bother going out to a restaurant where the waiter will bring your appetizer with your entree, when you could be in a much more relaxed atmosphere? Home.
As kids, we were endlessly creative. Those were the days before the Internet stole our souls away. The floor was lava, and the sofas were castles. Dip into that innocence and steal some of those ideas.
All you need is some sheets, pillows, twine, and dining room chairs. Depending on how your place is designed, set up can vary. Push some chairs together, string up some twine, and stretch out the sheets. Pillows can be placed on the floor, or against the chairs to provide further comfort. For added awesomeness, place a laptop or TV (while being careful of the potential fire hazard) inside the blanket fort.
Grab the paper towels and some finger food to create a food zone in the fort. Careful not to spill any ranch on the sheets. If chips and salsa isn't your idea of a romantic meal, then grab your partner and get busy in the kitchen. I mean, with cooking food. Take turns teaching each other how to make recipes that the other hasn't tried before. Perhaps you have a recipe handed down from your great-great-grandmother. Maybe your partner has a secret to making killer buffalo chicken wings.
Regardless of whether you've been dating for a month, a year, or a decade, this can still be a wonderful way to spend a day with the person holding your heart. It's all about comfort and teamwork. And when it comes down to it, that is what any relationship should be all about.
Discover something new.