You Don't Have to Leave Birmingham to Have a Vacation
By Frank Griffin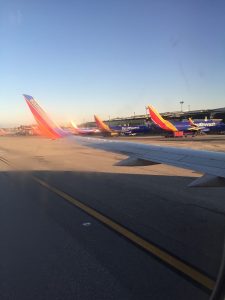 If you are looking for a weekend getaway or a great place to spend your summer vacation, Birmingham has a lot to offer.
Sloss Furnaces National Historic Landmark
A good place to start is the reason the city was founded. The Sloss Furnaces was an iron producing blast furnace from 1882 to 1971. When it shutdown, it was restored, making it the only preserved blast furnace in the United States.
Today it is listed as a National Historic Landmark, offering visitors a wide range of events and educational opportunities, including its metal arts program, concerts and festivals.
The Birmingham Zoo
Since 1955, the Birmingham Zoo has been adding more exotic animals in its quest to save endangered species. Today, the zoo can have around 950 animals of 230 species at any given time. You can find the list right
The 122-acre facility is operated with a very strong conservation efforts as one of its guiding principles. The zoo receives more than 644,000 visitors annually, making it one of Alabama's more popular attractions.
Red Mountain Park
If you are in a mood for nature and great adventure, Red Mountain Park has 1,500 acres of land along the Red Mountain Ridge in central Alabama for you to enjoy.
 The parks hosts many events throughout the year with attractions that include over 15 miles of trails featuring 2 city overlooks, 3 tree houses, the 6-acre off-leash Remy's Dog Park.
If you want adventure, you can go to Vulcan Materials Zip Trip and Kaul Adventure Tower to get your heart pumping.
Negro Southern League Museum
If you are a baseball fan and want to witness some rare memorabilia, the Negro Southern League Museum (NSLM) is the place for you. The museum is right next to Regions Field, home of the Birmingham Barons.
The NSLM houses the largest collection of original Negro League baseball artifacts in the country along with an on-site research center. The center has a research team which includes seven of the top researchers in Negro League and Southern League baseball history.