America's First Table Store
by Keiontra Brooks
Homer Brown, founder of Bumper Nets, will be celebrating his 18th year of business this year. Almost 20 years ago, Homer started Bumper Nets to set the stake for "Americas First Table Tennis Store", and really wanted to innovate a place of this nature in a mall setting. Focusing on table sports such as air hockey, pinball, and table tennis, Homer put his dreams to work and came up with the concept of  Bumper Nets.
Before writing Bumper Nets off as a glorified Chuck E. Cheese, understand that there is truly nothing like Bumper Nets in the area. Not only does the business offer a retail location for games to be played, consumers can also purchase the demos they've enjoyed, or be rang up for a brand new item and have it set up in their home or business! There are even accessories for the games such as tennis balls, pool sticks and anything else under the sun needed to prefect the game.
Offering lessons, competitions, leagues, parties, and tournaments makes Bumper Nets a Tour De Force, when considering table sports businesses in general.

Homer is no newbie when it comes to owning and maintaining a successful establishment. When he was 21, he owned his very own service station. He continued for 24 successful years with Gulf and BP oil, until he was again propositioned by Vulcan Oil Company, to become the COO, in 1996. It brought him to the Iron City almost 20 years ago, and with several moves during his oil company career, it is where he has made a nest. "I really love the beauty of the city ( of Birmingham), the great location of it and the many fine restaurants"
Homer's words of advice to entrepreneurs is to first be passionate about what can be a 7 day marathon of a career decision, if not chosen carefully. Second, be financially stable enough for about 5-7 years worth of business startup, because that is what it takes to be ready and build something solid in today's market, and to lastly, make sure your CPA is great, and have the ability to build and create the proper dream team.
You can browse online or any of the Facebook, and Instagram Pages of Bumper Nets at bumpernet.com
Their official website is bumpernets.com. Visit and see more of the magic within the mall.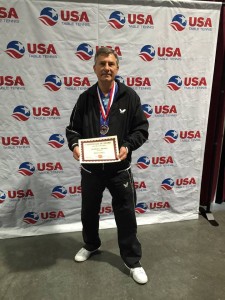 "And the best part of living here is that I can go to work at one of the best malls in the country every day, and it only takes me 5 minutes to be there.'' said Homer.
If it is one thing that is familiar to any Birmingham native, or visitor, it is the family oriented arcade/kid frenzy that is Bumper Nets, in the Galleria Mall. From table tennis to arcade games, Bumper Nets is truly the Galleria's go to facility upon visit.