One-of-a-kind Boutiques in the Birmingham Area
by Cassie Bondie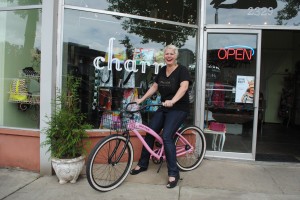 Have you been looking for a fun, stylish boutique for your next shopping adventure? There are dozens of boutiques in the Birmingham Area. Where should you begin?
Here are a few boutiques that we suggest exploring:
This boutique has been owned, in part, by thirty-four-year-old Samantha Jones for twelve years.  The shop places a strong focus on staff members, unique and attractive pieces, and helping customers feel comfortable in their own body. Located in Vestavia Hills, Serendipity is worth the drive.
For a high-quality shopping experience, South Boutique is a serious contender. It offers dresses, rompers, bottoms, bags, clutches, hats, shoes, tops, tunics, and more. You can follow South Boutique on Instagram and Facebook. The shop offers online ordering and discounts when you join its email list.
Are you looking for boutique fashion and quality service? Gameday In Style is a great choice. This everyday and gameday-focused boutique offers regular and plus sizes, basics, jewelry, accessories, and footwear – in addition to handcrafted gifts. The boutique was opened in 2010 and relocated to a new building in Inverness Corners in 2014. Its official website reads, "At Gameday In Style Boutique, we'll give you the attention and personal service you'll come to expect and enjoy."
4. Charm
This boutique is located directly in downtown Birmingham. It offers "new, vintage, and handmade jewelry, handbags, scarves, art and other gifts." The shop is also willing to pay cash for vintage and modern jewelry and accessories. In 2010, the Birmingham IN Guide wrote, "It is fresh, fun and it embodies the downtown-girl style."
Some other boutiques worth exploring include Soca Clothing and Manhattan South. Have fun and good luck.