5 Places to Get Coffee in Birmingham
By James McKee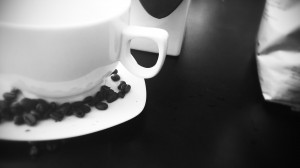 With regard to addressing one's caffeine consumption concerns, a nice glass of coffee goes a long way in terms of bringing everyone up to speed. Energy is very essential in both one's personal and professional life, and this is no different in the city of Birmingham. The careful coffee drinker has become an American phenomenon in terms of finding the right caffeine jolt for the right price, and below are some of the premier coffee confectioners:
Seeds Coffee Company – For those looking for an incredible pick me up with a great attitude and local sourcing, the Seeds Coffee Company is an incredible place to check out. Their sense of urgency paired with a great product and solid customer service make this house worth considering.
Church Street Coffee and Books – So you like coffee and want to get your fix in a more subdued environment? Well Church Street Coffee and Books has you covered! This is a place where adults and kids alike can enjoy a cup of joe (or juice) alongside a good book.
Revelator Coffee Company – This is a coffee house where convenience and style make their mark in good speed and good fashion. Those wanting to enjoy a cup of coffee in an environment that evokes original, poignant thoughts will love this coffee house.
The Red Cat – In a word, The Red Cat is cute… And not in a way that makes it any less professional or reliable. The unassuming setting of this coffee house makes it an incredible place to spend time with friends, family, or business associates. Come for the coffee, stay for the food!
Saturn Birmingham – This coffee house has it all, great service, excellent coffee and food, as well as the opportunity to enjoy music from local music groups! Definitely a bit pricier than the aforementioned houses, but well worth it.