Written by Tishelle Drake- Williams and Kaneshia Sims
I was delighted to find out I was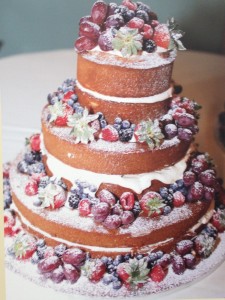 interviewing Mrs. April McClung.  As owner of Emily's Heirloom Pound Cakes she gave me insight to how she started her brand and during our conversation she even gave me an inside scoop on her latest endeavors. Trust me, her heirloom pound cakes aren't your average cake. They are a bite of heaven!
But first, I want to share a little about  Mrs. April McClung . As a  former Miami Florida resident who relocated to Birmingham Alabama, Mrs. McClung has her Masters in Business Administration.  She is a mother and wife and has over 26 years under her belt in corporate America. One interesting and unknown fact about the queen of pound cakes is she loves to play scrabble.
As I chatted with Mrs McClung my heart was both warmed and  inspired to learn Emily's Heirloom Pound Cakes was born from the desire to raise money to send her two children on international field trips to China and several countries in Europe.
Typical fundraisers involve car washes and wrapping paper sells. But this mother decided to take fundraising to the next level! Selling enough pound cakes to raise over $14,000 . Now that proof is in the pudding, Mrs McClung is a beast in the kitchen!
The fun didn't stop there. Although her children raised enough money to spend several days out of the country the requests for pound cake did not cease.  With such a public demand, Emily's Heirloom Pound Cakes opened its doors  July of 2014.
Do you want to taste the mouth watering pound cake for yourself? Of course you do! Visit http://www.emilysheirloompoundcakes.com/#!weddings/cj8i or find them on Facebook.