Blended or On the Rocks:
         Places to Get a Margarita in Birmingham

by Laurrel Allison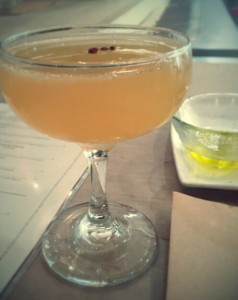 There are many wonderful places to find a margarita in Birmingham. Whether you're downtown, cruising through the Highlands, or headed towards the Summit, here are some cozy spots to find a nice margarita.
The hub of Highland's social activity is arguably Rojo. Known for a scrumptious blend of American and Latin favourites, the menu also includes a variety of margaritas. Strawberry, sangria swirl, and spicy jalapeño are just a few of the flavours on the specialty side of things. On Thursdays, Rojo runs a special of $1 off all margaritas until 9 p.m.  
Located at the Summit on Highway 280, Chuy's has delicious margaritas nestled amidst the Tex-Mex menu. You can have a regular or strawberry margarita on the rocks or frozen. Happy hour is from 4 – 7 P.M. from Monday to Friday and features all margaritas $1 off. Don't forget to indulge in the salsa.  
Though not viewable on the menu, margaritas are available at Bottega restaurant. Bottega is known to craft sumptuous cocktails, such as the Pardis margarita on the rocks. Slightly varied from the traditional margarita, the Pardis margarita is served with Tres Generaciones silver unaged tequila and features a martini-like salt rim on the glass. At Bottega, they use the freshest ingredients— no bottled syrups—  and can make fruity margaritas if the fruit is in season. At the time of writing, strawberries are in season. Soon, peaches and watermelon shall also be in season.  
Pineapple, peaches, sparkling wine. These are just some of the things you might taste if you try a margarita at Babalu Tacos & Tapas in Birmingham on 7th Avenue South. Featuring a handful of different margaritas to try on their menu— including one crafted with La Marca Prosecco sparkling wine.  
Superior Grill has a variety of margaritas available— by the glass or pitcher— infused with fresh limes. Their margaritas come frozen or on the rocks, regular or mango.  
Located in Pepper Place, Cantina has their fair share of delicious Mexican food. In addition to their extensive food menu, Cantina also has a selection of margaritas. Decide between the Prickly Pear, Peach, or Key Lime margarita. Come in between 3 – 6 P.M. to try one for $6 off the happy hour menu.
Thank you for reading,
Laurrel