Birmingham Wedding Venues
By Laurrel Allison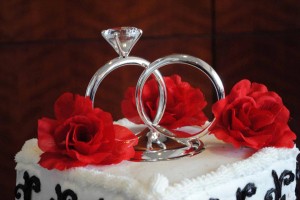 Planning your special day requires perfection. Everything must go smoothly. A bride has enough to worry about without adding any extra stress about getting all the minute details together about a reception venue. Unless you want to use a friend's house or neighbor's barn, there are a few other options for hosting the wedding reception in Birmingham.
Whether you wish the reception to be held indoors or outdoor, the Donnelly House can readily accommodate your needs. Security, entertainment, bar services… Donnelly House is able to handle it all. Both owners and staff have exceeded expectations from both clients and guests alike. If you appreciate sprawling landscapes and a gentle atmosphere, this is the place for you.
With a view from the 31st and 32nd floor, you won't want to miss the soft lighting that can fill the building at sunset. Perfect for a wedding reception, proper communication is advised in order for the evening to go well. Plan ahead and book City Club to give your guests a relaxing evening filled with class and good food.
Rustic but classic, the Barn at Shady Lane can accommodate either wedding ceremonies or the receptions. With an antique touch, the Barn features a fully furnished air-conditioned barn, a gorgeous lawn and outdoor area with pleasant foliage, and plenty of well-lit areas to snap the perfect wedding photos. The Barn at Shady Lane, which won Borrowed & Blue's Best All-Around Wedding Venue in Birmingham 2017, will leave guests full of memorable satisfaction.
If you don't want to battle the elements and want to keep things a bit smaller, Avondale Brewery Co. could be a great fit. With a choice range of alcohol and a comfortable upstairs venue, Avondale Brewery's staff will be sure to tend to guests' needs and make them feel at home among the brick decor and the relaxed atmosphere.

Whether your aim is to go big or keep it small, there are extraordinary places to bring your wedding party. This day is about you but it's also about sharing your special day with friends and family alike. Choose a place that will create choice memories. Birmingham is a city full of life, colour, and history. Whatever your decision, your wedding will soak up some of that magic.
Thanks for reading,