Pups, Suds and Paws
by Laurrel Allison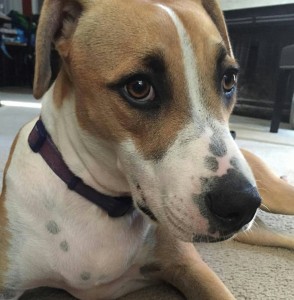 Keep your pet healthy by scheduling regular grooming. Birmingham offers up many different grooming businesses, but here are a choice few.
With knowledgeable staff and happy customers, Baths Barks and Bubbles Pet Spa is a staple of Birmingham. With locations in Roebuck, Hueytown, and Minor Parkway as well as Birmingham, you'll be sure to have a shop near you.
Dog Days of Birmingham is a real treat. They give your pet genuine respect and care. From baths, cuts, and pedicures to daycare, boarding, and pet boutique, Dog Days of Birmingham will ensure your dog is taken care of.
Just Happy Hounds is the complete package. From a bath to full service grooming, they'll be sure to take care of your dog and make them as happy as can be. They also offer a range of other services such as daycare, training, and boarding.
Kimi and Scott Welch are dedicated to making your dog feel comfortable. Whether that means a quick clean up and furminating or a lengthy stay on their farm while you're away on vacation, your pet will be safe and secure. Schedule daily play sessions to let your dog roam free and unhindered. Howlin Hollows Farm is well worth the drive.
Perhaps you just want a simple ear clean or a quick nail trim. Lucky Dog Grooming & Boutique not only offers full packages but also individual pricing on grooming. Packages include the full brush out, trimming, and baths. There are different packages for different preferences. The team at Lucky Dog Grooming & Boutique will be excited to have you and your pet stop by.