Tina's Tidbits by Tina White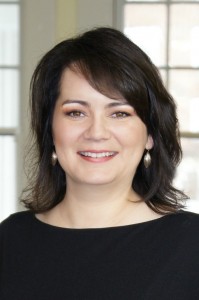 Business owners often ask "How can my employees steal from me since I sign the checks?" My response is "Let me count the ways." Most companies take extra precautions to protect blank checks, but they ignore the countless other ways employees can steal. Methods of stealing is limited only by one's imagination. Here are four examples.
1. Double Dip
PROBLEM:
An employee requests reimbursement for a legitimate business expense
and later returns the item for a personal refund.
PREVENTION:
Require the original receipt with the expense reimbursement form.
If the employee purchased a fixed asset like a printer, take possession of
the original box, packaging and manual.
2. Fake Loan
PROBLEM:
Employee takes out a loan for the business without telling the owner.
When the loan eventually comes due, the embezzler is long gone or
opens a new loan to pay off the old one.
PREVENTION:
Review your credit report and follow up on all unknown debts.
3. Fictitious Bad Debt
PROBLEM:
After depositing a customer's check in their personal account, the
employee adjusts the customer's accounts receivable balance to zero
through bad debts as if it had never been paid.
PREVENTION:
Do not allow the accounts receivable clerk to make adjustments on
customer accounts. One person should not have access to the entire
accounts receivable process.
4. Similar Name
PROBLEM:
Employee opens a bank account with a name very similar to your
business name, steals customer payments and deposits the checks in
their new bank account.
PREVENTION:
Review your reports on a regular basis and question the adjustments to
customer accounts. Even if you know the answer, you are communicating
to your employees that you are paying attention.
Typically three things occur before an employee embezzles: personal financial
pressure, rationalization and opportunity. You cannot help your employees with their
financial troubles or their attitude, but you can eliminate the opportunity for theft. Take
steps today to implement checks and balances to reduce your risk.
Tina White, CPA, is the owner of Panoramic Business Solutions. She can help your
business grow with a customized pricing strategy, technology tips to shorten your
learning curve, and a proven system to improve efficiency.