Catch Up With Young Urban Author Mel G.
By Nicole S. Daniel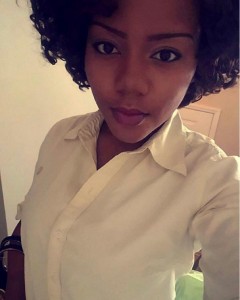 "The books that I currently have out were written based on what the readers wanted and it was a way for me to test the waters and see what type of response I would get as a new face on the writing scene," says Meleehia Rush, a 22 year old author from Birmingham, AL.
Rush who goes by the name of Mel G is a self-published author of two novels titled, "Thug Me Like That" and "Still Thuggin."
"My first two published works depict the importance of family and address betrayal, greed, and the power of money."
Mel G is known for writing urban fiction, urban romance, and paranormal romance. She likes to write about her own personal experiences as well as people that's surrounded her.
"I've been through and seen a lot in my 22 years, some of it good and some bad. Fortunately, those experiences make great stories," she laughed.
On her spare time she reads seven to 10 urban and motivational books a week, while taking online classes at the University of Alabama at Birmingham. Many wonder how she manages her time but she seems to do it well. She is currently working on her third novel which is set to be released late November.
When she is not busy with reading and writing books, she's usually catering to individual's sweet tooth with her catering business by the name of Sugar Show Treats. Sugar Show Teats consists of Rush making cookies, cakes, cupcakes, and candy apples for different occasions.
You can learn more about Mel G at https://m.facebook.com/profile.php?id=214886388896015&tsid=0.21047531347721815&source=typeahead